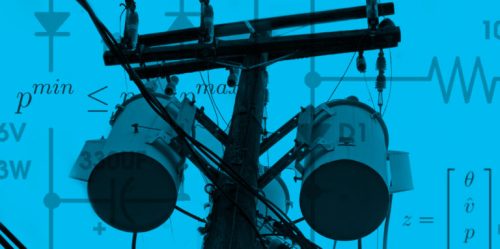 Webinar: Planning the Grid to Optimize Distributed Energy Resources
The Clean Coalition's Greg Thomson presented at this webinar, which took place on September 18, 2014.
The Clean Coalition, in partnership with Green Power Conferences, hosted a webinar titled Planning the Grid to Optimize Distributed Energy Resources on Thursday, September 18, 2014.
Distributed energy resources (DER) – including local renewable generation, advanced inverters, demand response, energy storage, energy efficiency and electric vehicles – offer an attractive pathway for utilities and grid planners to meet evolving electric system needs. Yet, a transition to DER requires a new approach to grid planning.
The Clean Coalition is accelerating the transition towards DER through its Community Microgrid Initiative, which will prove that local renewables connected to the distribution grid can provide at least 25% of the total electric energy consumed while at least maintaining grid reliability and power quality. A key aspect of the Community Microgrid Initiative is working with electric utilities to establish an effective approach for distribution grid planning. The methodology established by the Community Microgrid Initiative will facilitate greater deployment of cost-effective DER to meet current – and future – system needs.
During this one-hour webinar, Jon Eric Thalman of Pacific Gas & Electric (PG&E) and Greg Thomson of the Clean Coalition discussed:
How DER will play an increasingly important role in meeting system needs
How existing tools enable effective DER planning and analysis by providing visibility and management of distribution grids
How a substation level approach enables utilities to plan for the optimal portfolio of DER
Slides are available in PDF and PPT format. A recording is available here.